MAC Roofing Refurbishment Brochure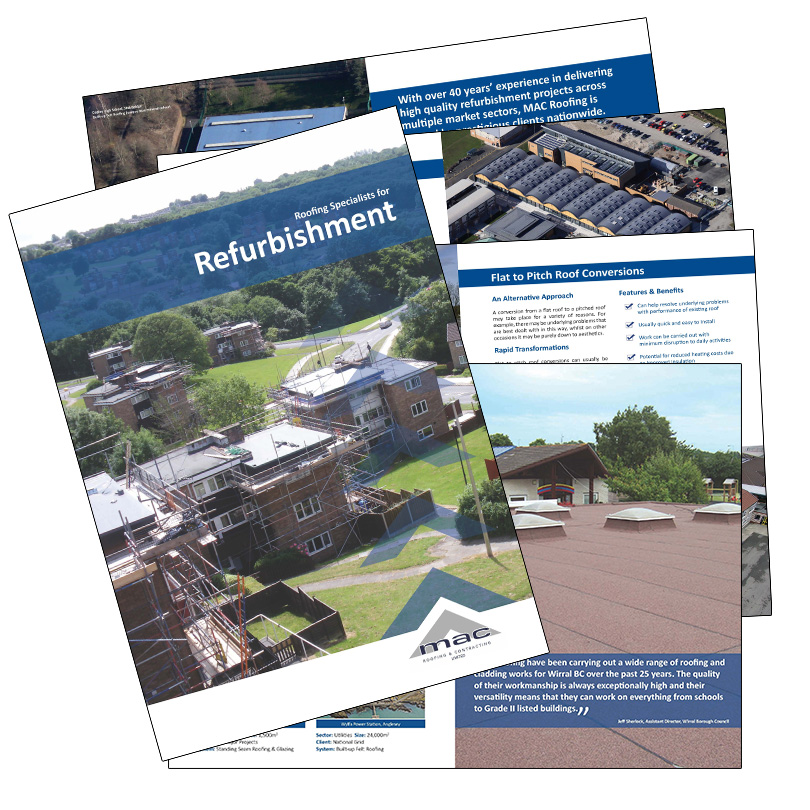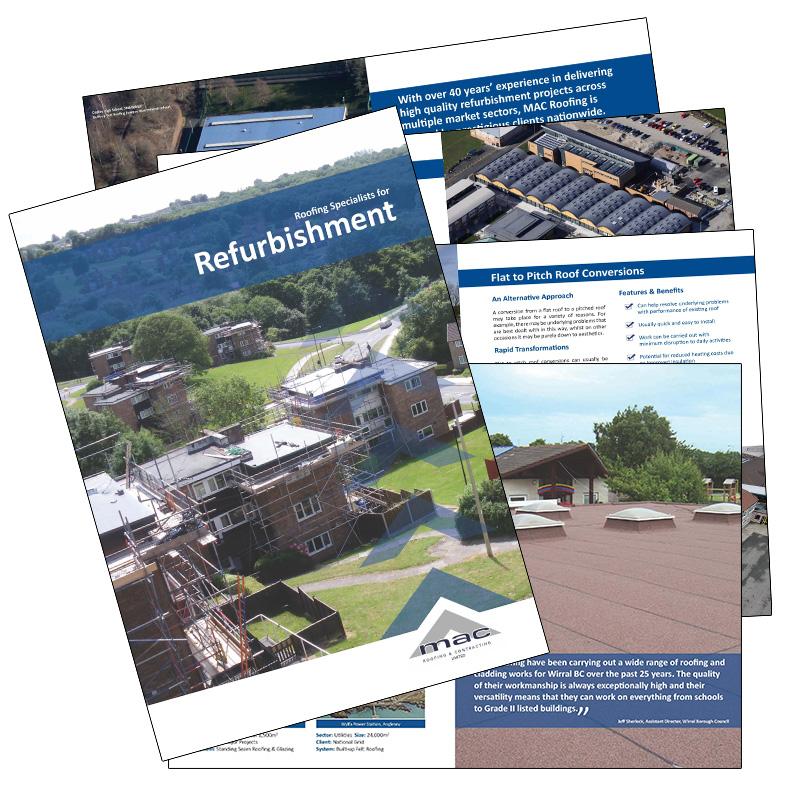 With over 40 years' experience in delivering high quality refurbishment projects across multiple market sectors, MAC Roofing is trusted by prestigious clients nationwide. This latest brochure fills an important gap in MAC's range of market sector literature as it specifically targets a range of customers in the refurbishment market.
The A4 brochure is 16 pages in length and features comprehensive information on the diverse range of products that MAC can install, along with impressive examples of previous projects that have been completed.