Sibelco Interactive Presentation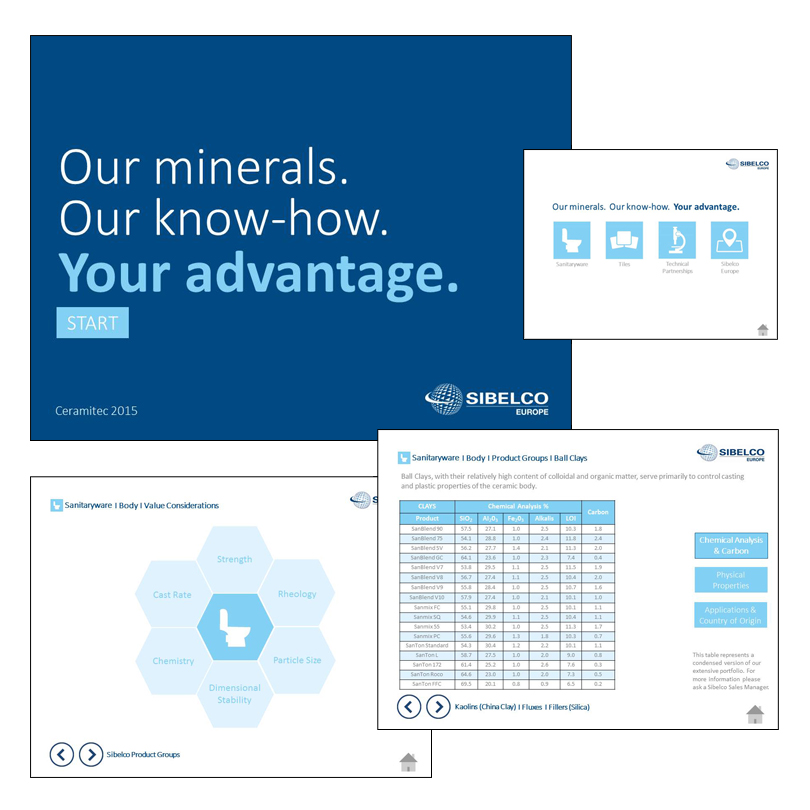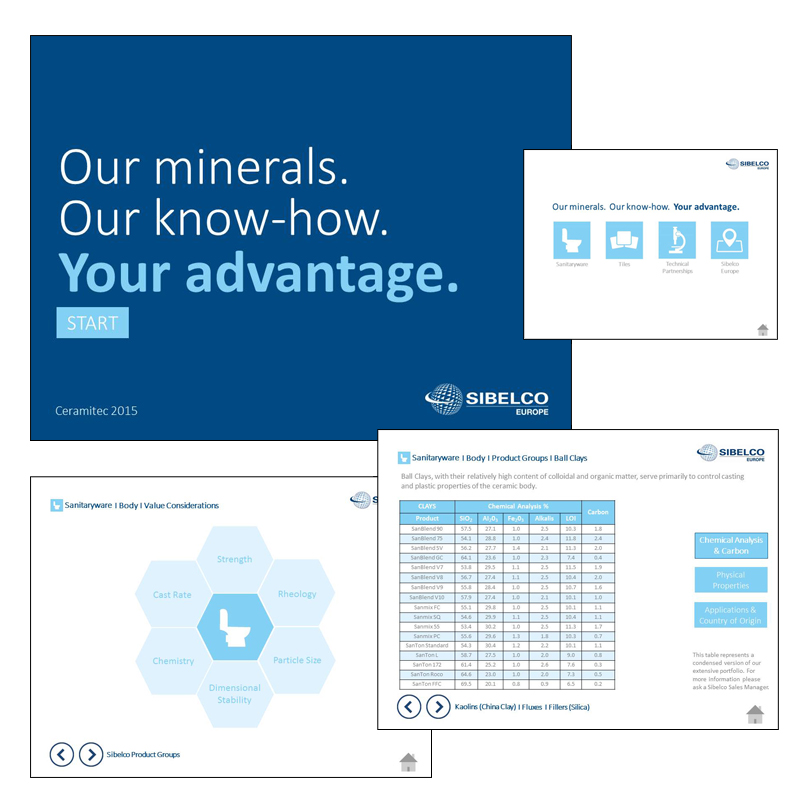 This interactive PowerPoint presentation was created to showcase Sibelco's sanitaryware and tiles product offer. It makes use of a clean, attractive design and takes the user on an interactive, informative journey that ultimately leads to the best solution for their particular requirements.
This particular presentation combines effective imagery with the right level of technical content and is therefore suitable for promotion to a wide range of potential audiences.